/ Immersive Exhibition
REVES CHROMATIQUES – CHÂTEAU DE BEAUGENCY
2022 - BEAUGENCY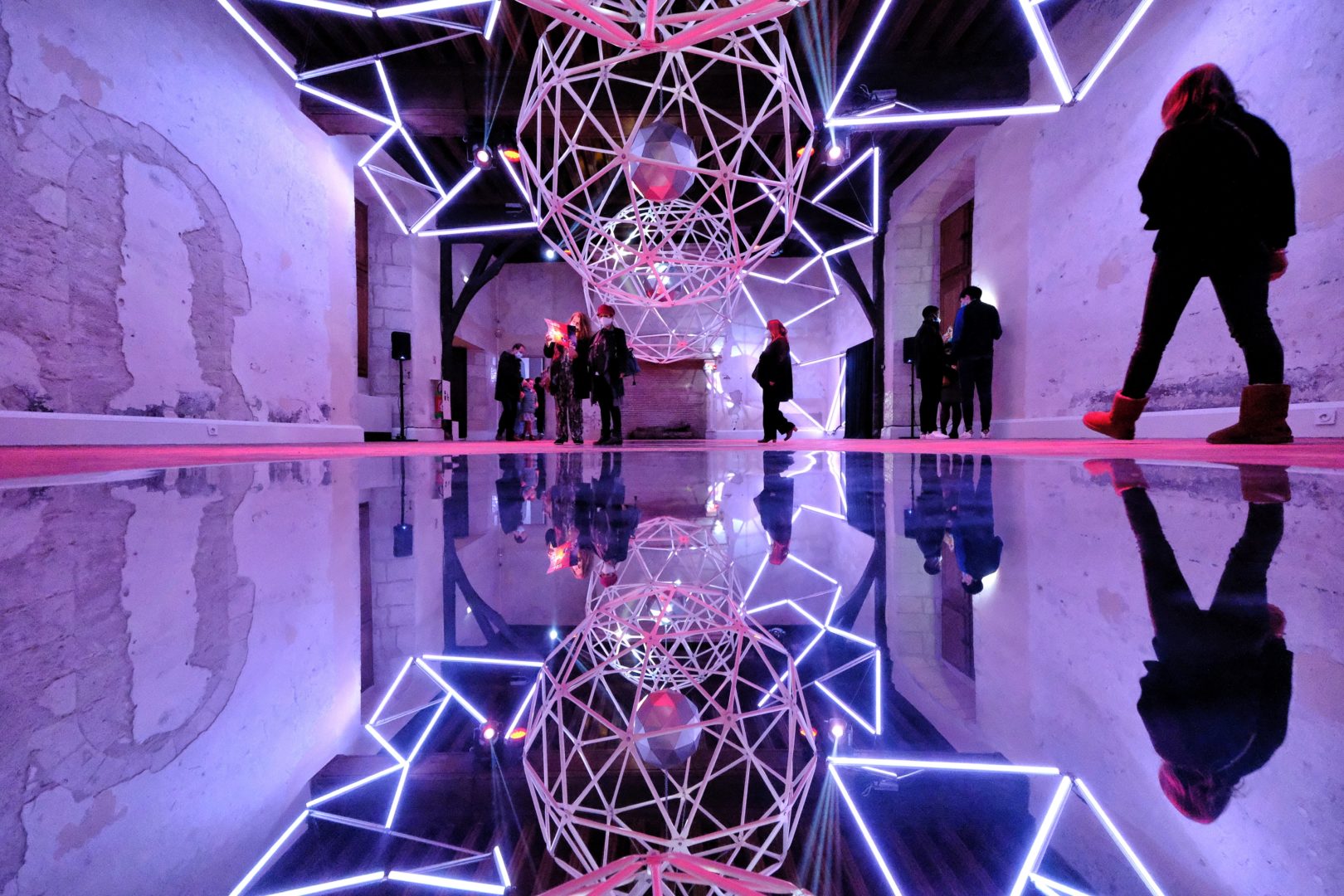 Color only exists through light, whether natural or artificial, it is light that fuels our vision, the cradle of our illusions. Assuming a part of dream in the perceived space allows us to develop new imaginations, the Chromatic Dreams transport us in a journey between Arts, Sciences and Heritage.
A journey of works within the Château de Lumières proposed by the visual artist and artistic director of the Art Center Jérémie Bellot who offers visitors a new look at heritage through his own creations, those he co-creates with his studio AV Extended and the composer Ena Eno as well as the artists invited to create and exhibit at the Château.
Influenced by nature, polyhedral geometry and space, the Chromatic Dreams provoke a unique encounter between contemporary creation around digital tools and old stones.
Travel in a digital and luminous universe where Medieval and Renaissance architecture is revealed through beams of light and bricks of pixels.
This Holographic Cube is composed of three thousand luminous stars. The project Cloud of Points is an evolutionary project of visualization of stellar and geometrical dreams. Sometimes frozen, presenting a static and regular form, offering optical illusions by the alignment of the stars, sometimes in movement to represent this dynamics of dreams and their visual materialization.
By Jérémie Bellot & Ena Eno